Greek island Mykonos is renowned for its magnificent beaches, crystal-clear waters, and exciting nightlife. It should come as no surprise that travelers from all over the world like visiting this area. What if, though, you could take in the island's magnificence without ever leaving your house? You can accomplish that, thanks to virtual reality tours.
The technology known as virtual reality (VR) enables users to fully immerse themselves in a digitally created environment. You can experience a virtual world as if you were actually there with VR goggles and controllers. With this technology, people can experience destinations even if they are unable to go for a variety of reasons or before making a vacation reservation.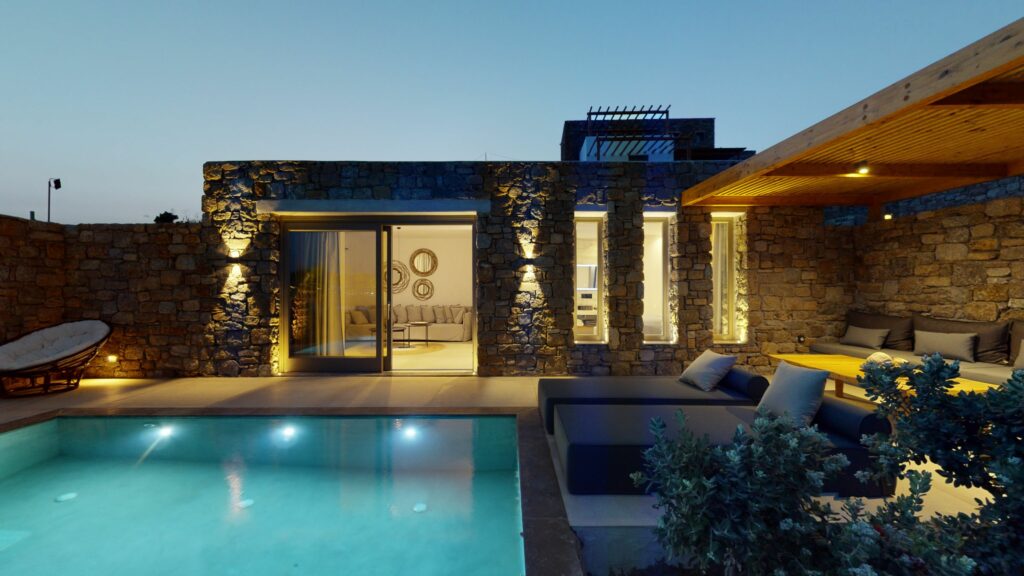 The use of VR tours to display opulent houses on Mykonos is one of the newest developments in the field of virtual reality. Potential tenants can take these tours to thoroughly inspect the villa's interior and exterior and get a sense of what it's like to stay there. You can explore the property on foot, seeing the rooms, baths, and public spaces. You can also go outside to enjoy the views from the terrace or swimming pool.
The ability to view a place completely is one of the best features of VR tours. It can be challenging to understand the layout and flow of a place from typical images and films. However, a VR tour allows you to freely roam around the property and get a sense of its layout and how the various rooms are connected. Even better, you can glance out the windows to observe the surroundings, which can be extremely useful when deciding between several houses.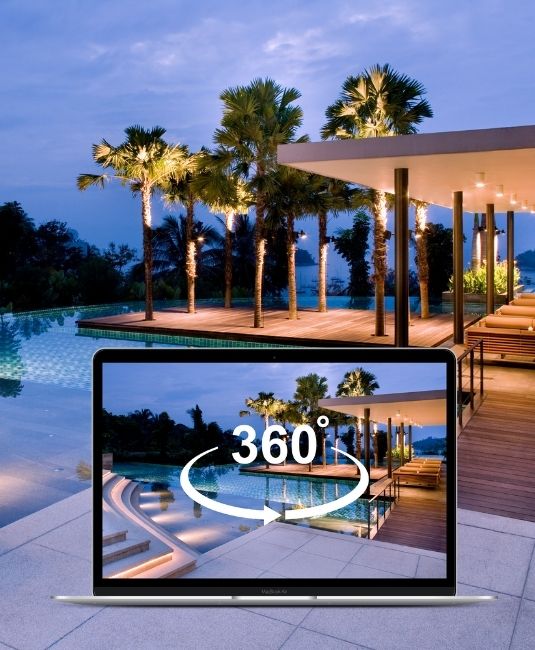 Virtual reality tours also provide you the chance to view a location in various lighting situations. If you're attempting to pick between a villa that faces the sun and one that is shaded, this can be extremely beneficial. To get a better idea of what it would be like to stay at the property, take a VR tour to observe how the light changes throughout the day.
Virtual reality tours are helpful for both property owners and renters. They can reach a global audience by offering a virtual tour, which eliminates the need for potential tenants to make a physical trip to the property. This can assist landlords in attracting more tenants and boosting their income.
Virtual reality tours are, all things considered, a fantastic way to view Mykonos and its opulent homes. They give you a taste of what it would be like to remain there by enabling you to thoroughly explore the island's beauties. Additionally, they give property owners a productive opportunity to market their properties to a worldwide clientele. So make sure to check out the VR tours if you're thinking about renting a home on Mykonos. It's a terrific way to acquire a feel for the place and to make travel arrangements.