THE BEST PLACES IN MYKONOS
WE TRAVELED ALL AROUND MYKONOS AND CREATED THE PERFECT TOUR FOR YOU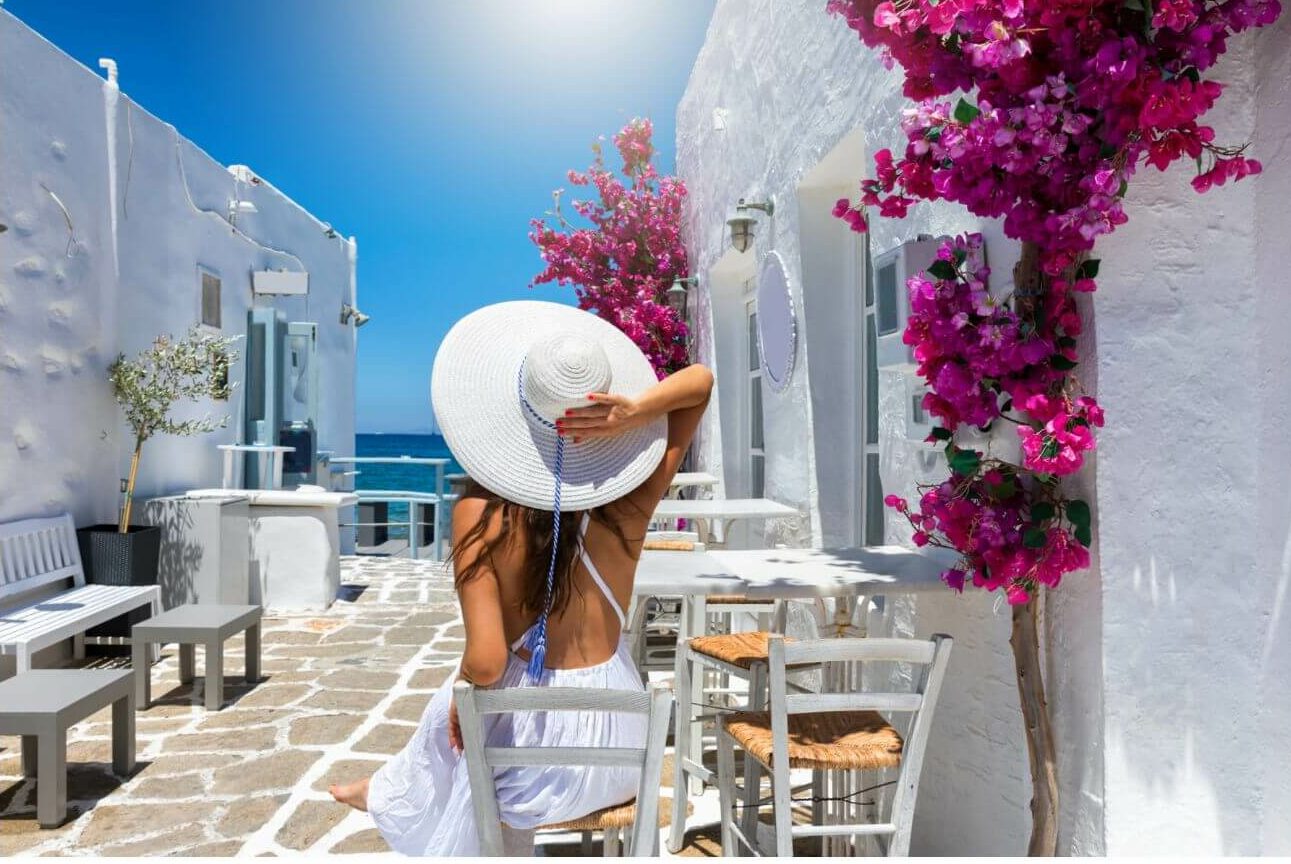 Why Choose Mykonos?
Mykonos! Is there truly anyone who hasn't heard of this magical Cyclades Island? An island that attracts tourists like a magnet and rightfully say, might we add! Mykonos will spoil you. It will live up to its reputation as a destination that everyone must visit at least once in their lifetime. It's an island that will leave even the most demanding visitor satisfied.
It will captivate you with its beauty from the moment you set foot on it. From its amazing bars and its wild parties framed by the Aegean Sea to the unique gastronomic experiences from some of the best restaurants in Greece and the breathtaking beaches and villas with their amazing high-end services. There is more to Mykonos than meets the eye, and its rich folklore will astound you.
Did you know?
According to myth, Hercules vanquished the giants and Mykonos became their burial site which explains the islands rocky terrain. Even the name Mykonos is based in myth. Also known as "the island of the winds", got its name from the hero Mykono, who was king Anios' son. Anios was the king of Delos and son of the god Apollo and the nymph Reo.
Despite its deep folklore, Mykonos wasn't always such a well-known island. For many years, this island was simply a necessary stop for the journey to Delos, with its famous archeological site, an attraction for every lover of Greek history. It was during the 50's that both national and international jet set, started turning their attention to Mykonos thus in less than a decade, making it a much-desired summer vacation spot for celebrities worldwide.
Picturesque Little Venice
Mykonos' cultural and vibrant mainland will make you feel summer's pulse more than any other destination. Wandering through its beautiful white alleys, between the luxurious boutiques of some of the world's biggest fashion houses and through the loudest parties, you will inevitably end up in Little Venice. Built in the 18th century, its houses have their foundations in the sea, where according to myth, pirates hid their loot in hiding places right above the seawater.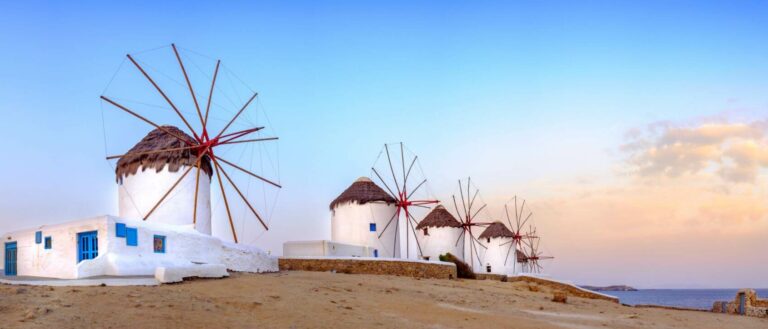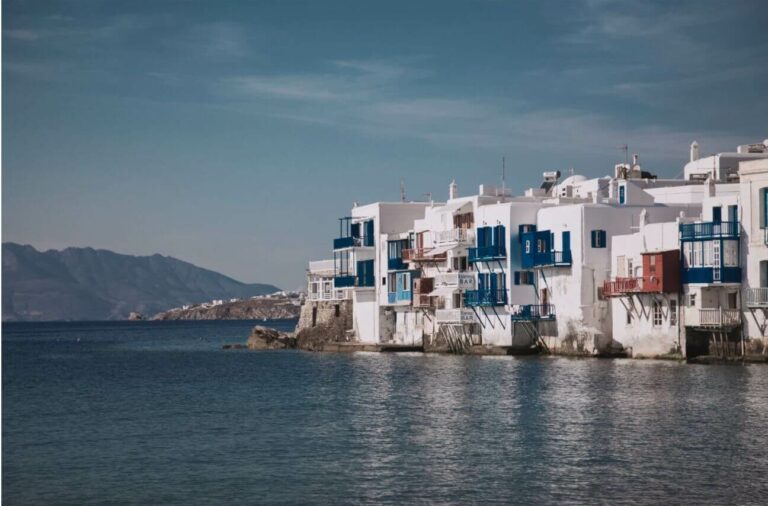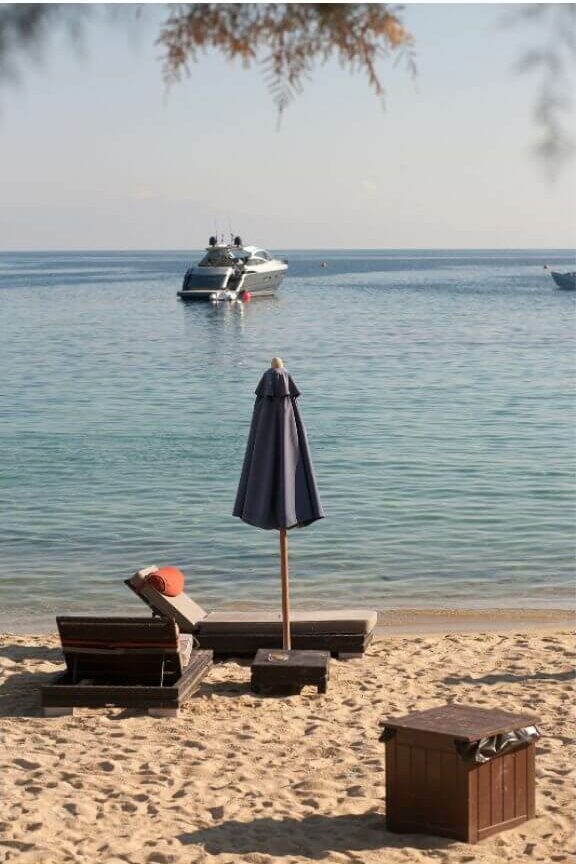 Best Beaches
Which Side Are You On?
A piece of advice regarding Mykonos. While all of its beaches are magical, you should consider which of the island's sides you want to experience. If partying is your thing, then choose the Paradise or Super Paradise beaches. For a bit more luxurious choice in organized beaches and iconic restaurants we would recommend Ornos or Psarou. For a more alternative destination, you can visit Agia Anna or Panormo. There is a destination for every taste.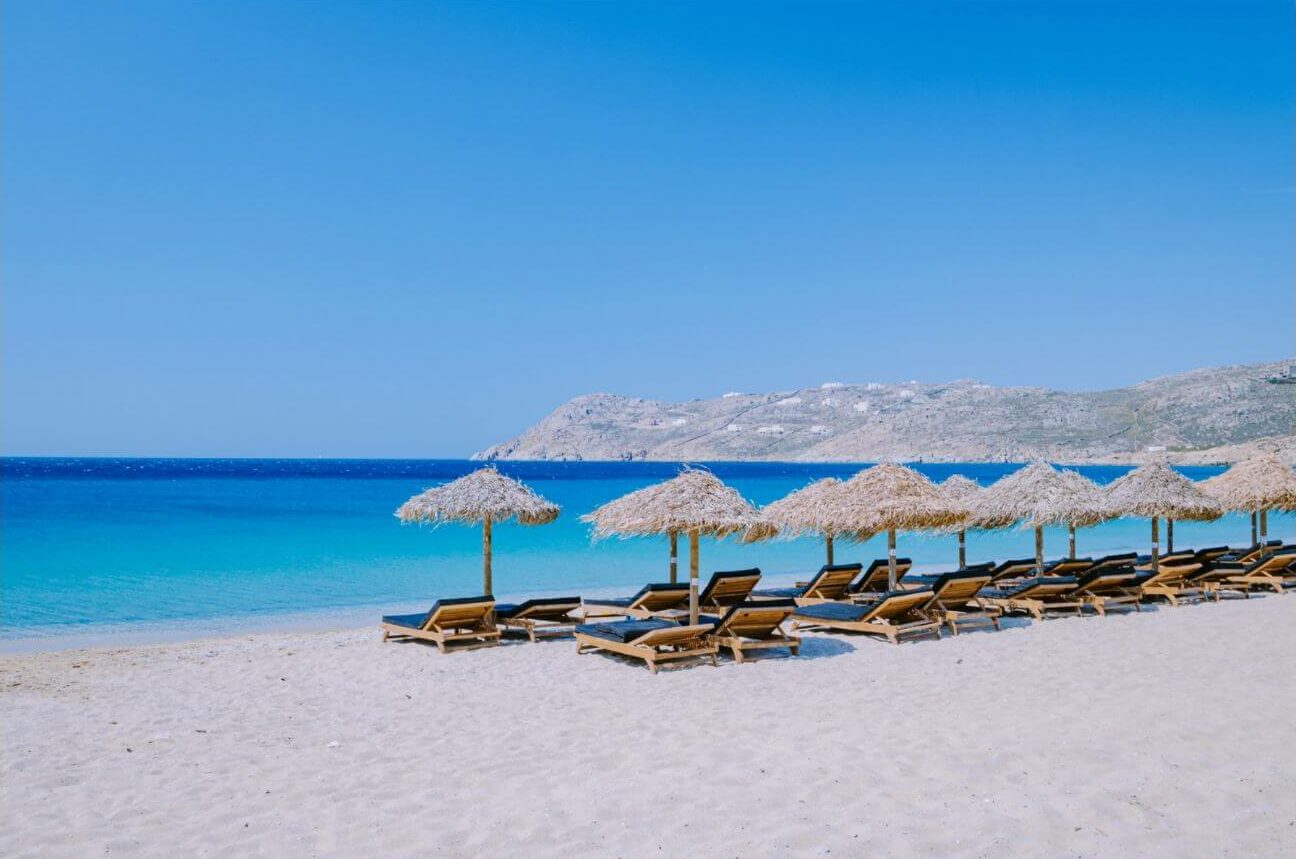 Hidden Gems
Ano Mera! Is a Must!
Don't forget to visit Ano Mera one afternoon. It is a beautiful village that was retained its simplicity and picturesqueness from before Mykonos got its fame. You can make a stop in this village for a meal or to visit the Monastery of Panagia Tourlianis, which dates back to the 16th century.
For more Hidden Gems in Greece. Explore our Luxury Travel inspiration Page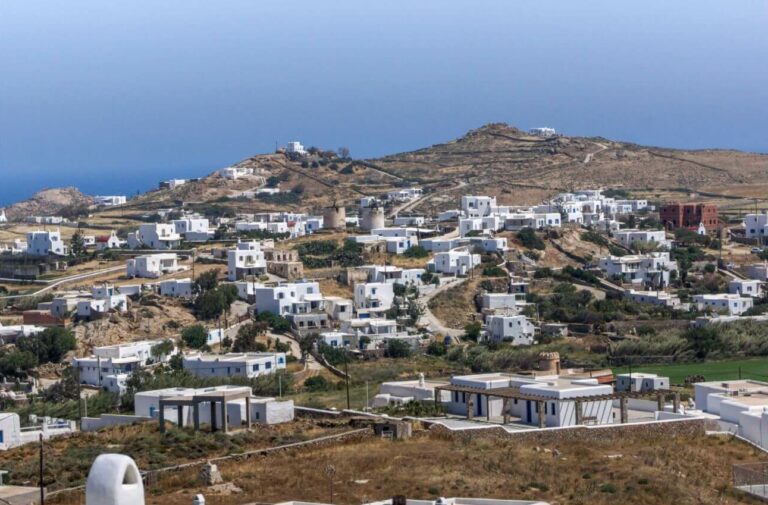 Explore in VR